Luxury Homes
The Coldwell Banker Global Luxury® program redefines the world of luxury real estate marketing. The prestige of the Coldwell Banker® name, combined with state-of-the-art technology, bespoke marketing strategies and one of real estate's most robust global networks encompassing 92,000 independent sales associates in approximately 3,000 offices in 44 countries and territories, culminates in extraordinary representation that crosses oceans, continents and language barriers.
Our Luxury Property Specialists — many of whom rank among the top luxury real estate agents in the world — have a track record of representing some of the most significant properties of all time.
Your luxury is our legacy.
The Report 2023, published by the Coldwell Banker Global Luxury® program, curates the latest luxury real estate insider intelligence and forecasted market trends from the Institute for Luxury Home Marketing, Wealth-X, Coldwell Banker Global Luxury Property Specialists and other wealth experts.
New to The Report this year is the agent vision survey, which polled over 600 Luxury Property Specialists around the globe on topics ranging from market conditions to the latest in marketing tactics and the most desired home features and amenities among their high-net-worth clients. Compiled from these insights, 'The List," is a sharable must-read for followers of real estate trends if they want to know what's driving affluent consumer buying and selling decisions in 2023.
Also included in The Report, along with much more:
Luxury in Review 2022 – Mixed quarterly data signals the start of a housing market correction
U.S. Luxury Outlook 2023 – Coldwell Banker Global Luxury Property Specialists, Luxury Institute CEO Milton Pedraza and other thought leaders reveal the trends most likely to define the next iteration of American high-end property buying and selling
The Opportunity Index – A review of 125 U.S. luxury home markets that could be opportunities for buyers and sellers this spring
New Narratives for 2023 – The next stories shaping the luxury real estate landscape, from the psychology of pricing to the outsized influence of the Top 20% and the top market misconceptions, debunked
Global Luxury Outlook 2023 – The trends currently driving high-net-worth global property buying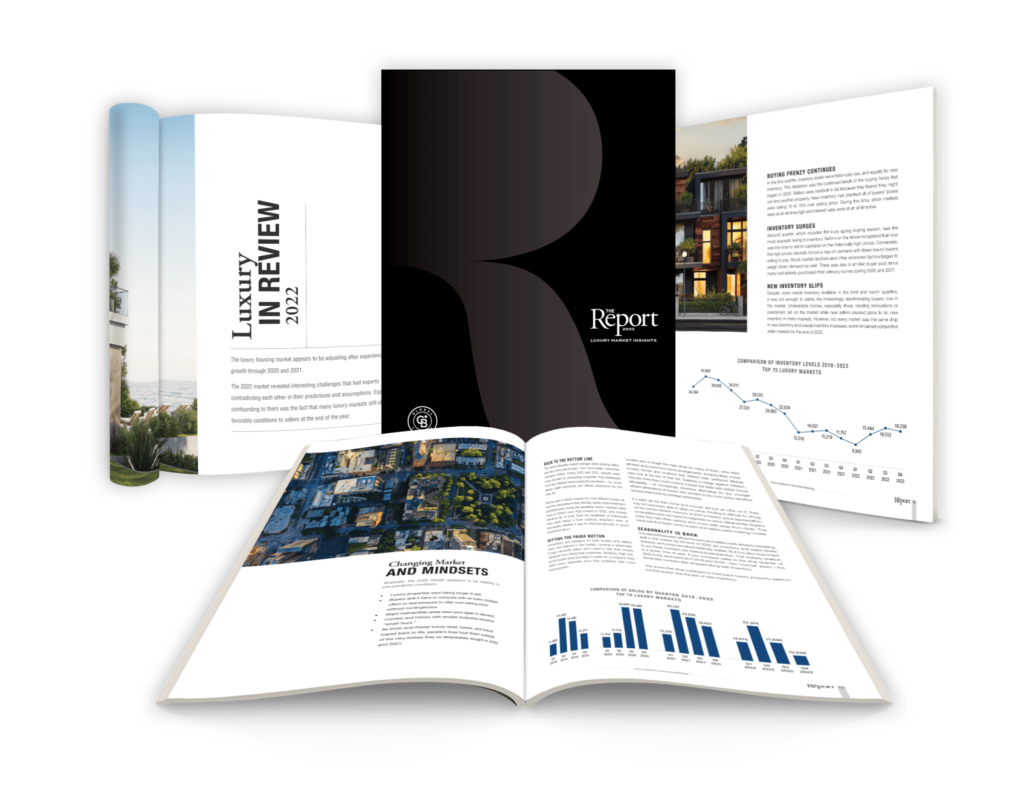 Karen Mulvaney of Coldwell Banker is proud to present to market the most exquisite home in the heart of Clontarf.…