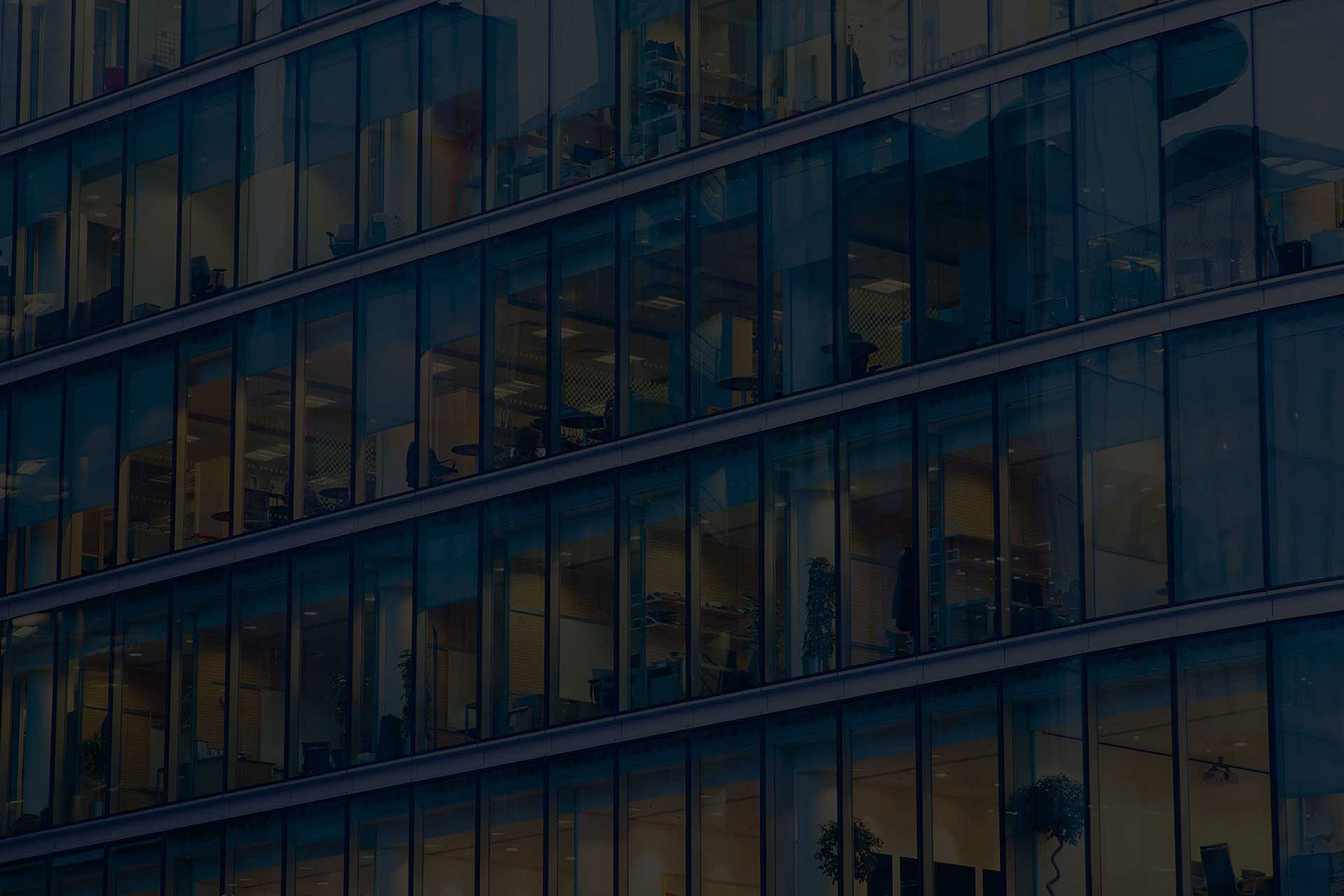 LETTING INFORMATION PACK
STEP BY STEP… GUIDE TO LETTING
Letting a home may seem to be a relatively simple procedure but it in fact involves a complex series of tasks from deciding on the right rental income figure through to effective property marketing and most important skill which is choosing the right tenant. Increasingly there are legislative pitfalls for the unwary from The Residential Tenancies Act, The Housing Regulations to The Equal Status Act and any legislation governing the amount of rent that can be set.
At Coldwell Banker our property and lettings experts can guide you through the key steps to letting your home or property portfolio and keep you on the right side of your legal responsibilities and obligations. Please contact us to discuss what you would like to achieve from buying-to-let or letting your home and we will be happy to create a bespoke process for you.
VALUATION / LETTING RETURNS
Before you put your property on the rental market you must have a realistic, achievable rental income figure. This is your gross rental income. To get the net amount you will receive you need to deduct the various costs associated with the letting. Deductions will include the costs to adapt the property to the rental market, promotion costs to secure a tenant, costs of the Residential Property Tenancy Board (RPTB) management and on-going maintenance costs, mortgage repayments and re-letting costs.
To help with this process we recommend you use the services of a lettings expert. Coldwell Banker Estates would be delighted to provide its services.
MARKETING
Promoting your property isn't just about great photos and floor plans; it is also about being able to reach as wide a target market as possible. The more parties interested in your property the higher rental you will receive. You also have to ensure that you meet legal requirements, for example, obtaining and attaching an energy performance certificate (BER) to any property particulars and including the rating in any marketing material.
PREPARING YOUR PROPERTY FOR TENANTS
As we stated at the very beginning renting out your home may seem like a simple task, but it's important to talk with professionals to make sure you are abiding by tax laws and local property rules.
In addition to expert lettings advice, you may need guidance on your obligations to your mortgage lender, insurance requirements, and investment advice if you are looking to add to your portfolio. We can ensure that we offer you expert service – consistently
VIEWINGS
Although Ireland is relatively safe, be aware that anyone can respond to an advert anonymously, especially online. Security of your property and person is paramount. Make sure you check the identity of every person viewing your home and that you have their contact details.
We always verify any potential tenants prior to showing them around your property. We only use experienced agents to attend viewings. We know feedback is important & therefore we will update you after each visit to your property.
TENANT SCREENING
As anxious as you may be to get a tenant in and paying rent, it's not worth rushing ahead without checking your tenant's credentials first. Take the time to verify references including employers and former landlords. Even if the tenant is "desperate" to move in and can make the deposit amount immediately, check out their background first. Don't allow yourself to feel rushed or pressured into making a potentially costly mistake.
At Coldwell Banker Estates we request the following from all tenants:
Previous landlord references if applicable
Confirmation of employment
Photo ID
Bank Statements
Proof of PPS Number
All referees are contacted by us, and references stringently checked & validated.
Prior to the tenant moving in it is important to have a settled procedure to ensure:
Collection of 1 month's security deposit and the first month's rent
Set up standing order from the tenant's account
Transfer of utility bills into the tenant's name
Inventory list – signed by the tenant
Registration of all details with PRTB
A tenancy lease signed in duplicate, one for landlord and one for the tenant.
MANAGING TENANTS AND PROPERTY ISSUES
Even if you let a brand-new property there may be issues during the tenancy. In order to keep tenants interested in (and paying for) the property you will need to maintain it, i.e. painting, cleaning and carpet cleaning between tenancies.
Things may go wrong at some stage, so it is important to protect yourself with insurance. If we are fully managing your property, we will take care of any issues for you, including any tenant disputes, rent collection, property inspection and maintenance.
END OF TENANCY
If you look after your tenant and always deal with maintenance issues quickly, they are more likely to renew their tenancy. It is important to check well in advance of termination deadlines whether your tenant would like to renew or advise they are moving out. Coldwell Banker Estates will arrange to move tenants out, review and report on the inventory, report on the general condition of the property and begin the letting process again.
HOUSE REGULATION CHECKLIST
MINIMUM STANDARDS ARE SET OUT IN THE HOUSING (STANDARDS FOR RENTED HOUSES) REGULATIONS
WHAT ARE THE MAIN FEATURES OF THE NEW REGULATIONS?
ARTICLE 5 – STRUCTURAL CONDITION
All rental accommodation must be maintained in a proper state of structural repair. This means that the dwelling must be essentially sound, internally and externally, with roof, roofing tiles and slates, windows, floors, ceilings, walls, stairs, doors, skirting boards, fascia, tiles on any floor, ceiling and wall, gutters, down pipes, fittings, furnishings, gardens and common areas maintained in good condition and repair and not defective due to dampness or otherwise.
ARTICLE 6 – SANITARY FACILITIES
All rental accommodation must contain the following self-contained sanitary facilities:
Water closet (toilet), with wash hand basin adjacent to it supplied with hot and cold water
Fixed bath or shower, supplied with hot and cold water
These facilities must be provided in a room separate from other rooms by a wall and door and contain separate ventilation.
ARTICLE 7 – HEATING FACILITIES
All habitable rooms must contain a fixed appliance (or appliances) capable of providing effective heating. The tenant must be able to control the operation of the heating appliance.
ARTICLE 8 – FOOD PREPARATION AND STORAGE AND LAUNDRY
All rental accommodation shall contain the following self-contained facilities:
4 ring hob with oven and grill
Provision for the effective and safe removal of fumes to the external air by means of cooker hood or an extractor fan
Fridge and freezer
Microwave oven
Sink with a draining area
Adequate number of kitchen presses for food storage purposes
Washing machine within the dwelling unit or access to a communal washing machine facility within the curtilage of the building
In cases where the accommodation does not contain a garden or yard for the exclusive use of this accommodation, a dryer must be provided.
ARTICLE 9 – VENTILATION
All habitable rooms must have adequate ventilation, maintained in good repair and working order. Kitchens and bathrooms must be provided with adequate ventilation for the removal of water vapour to the external air.
ARTICLE 10 – LIGHTING
All habitable rooms must have adequate natural lighting. All rooms (including every hall, stairs and landing) must have a suitable and adequate means of artificial lighting. The windows of every room containing a bath and/or shower and a water-closet shall be suitably and adequately screened to ensure privacy
ARTICLE 11 – FIRE SAFETY
Multi-unit dwellings are required to contain a mains-wired smoke alarm, a fire blanket, emergency lighting in common areas and an emergency evacuation plan.
Rental units that do not form part of a multiple unit must have a fire blanket and either a mains-wired smoke alarm or at least two 10-year self-contained battery-operated smoke alarms.
ARTICLE 12 – REFUSE FACILITIES
The Regulations require access for tenants to proper, pest and vermin-proof refuse storage facilities. The use of communal storage facilities, where appropriate, will be considered to comply with the regulations.
ARTICLE 13 – ELECTRICITY AND GAS
Installations in the house for electricity and gas supply must be maintained in good repair and safe working order. There must also be, where necessary, provision for the safe and effective removal of fumes to the external air.
BEING A GOOD LANDLORD
YOUR RIGHTS AS A LANDLORD
Under The Residencial Tenancies Act 2004, all Landlords have the right to:
Set the rent, once a year, according to the current market rent.
Receive the rent from a tenant on the date it is due.
End the tenancy without reason within the first six months but with proper notice.
Be informed of who is living in the property.
Decide whether to allow sub-letting by tenant.
Be informed of any repairs needed and be granted reasonable access to fix them.
Refer disputes to the Private Residential Tenancies Board (PRTB) once the tenancy is registered.
YOUR OBLIGATIONS AS A LANDLORD
By law, a landlord cannot refuse to rent property to any prospective tenant because of their gender, marital status, sexual orientation, religion, age, disability, race or membership of the Travelling Community.
You must:
Register the tenancy agreement with the PRTB. If you do not register you will not be able to avail of the PRTB's dispute resolution service and you may be prosecuted.
Provide your tenant with a rent book (if no written lease is in place) and receipts of payments.
Comply with the provisions of the Housing Act 2008
Reimburse the tenants of any necessary repairs carried out on the structure.
Insure the property
Provide your tenant with your contact details if you don't use an agent.
Give tenants 28 days notice of rent review when legally allowed to adjust rent.
Give tenants written notice of termination of tenancy.
Return deposit to tenant at the end of the tenancy unless circumstances allow the retention of the deposit.
Give tenants proper notice of any impending inspection of the property.
WHAT RECORDS SHOULD BE KEPT OF THE CONTENTS OF THE ACCOMMODATION?
The Landlord should record details in the rent book or in the letting agreement of all furnishings and appliances in the accommodation.
It is advisable to also record their condition to help prevent disputes in the future about broken or damaged items.
Thanking photographic evidence of the property and it's contents before the tenant moves in may assist in preventing disputes as to damage or broken items. Such photographs may be used as evidence in any dispute.
WHAT RIGHTS DO YOU HAVE TO ACCESS THE PROPERTY?
Once a tenant occupies a landlord is only allowed to enter the property with the tenant's permission or in an emergency. If repairs or an inspection need to be carried out on the premises then the landlord must make a prior arrangement with the tenant to gain access.
AVOIDING DISPUTES WITH TENANTS
The following checklist may help you to avoid or at least minimise disputes with tenants:
Check prospective tenants' references before renting out the property
When accepting deposits, provide receipt for the tenant
If a lease agreement is used, give a copy to the tenant and explain the contents
Create a list of the contents and condition of all items in the property and get the tenant to sign this to confirm their agreement
Show new tenants around property and make sure they know how the appliances work and are familiar with the arrangements for disposing of household and garden rubbish
Every three months, ask the tenant if everything is satisfactory and if so, have them to sign a statement confirming this, dated accordingly
If a tenant reports a problem, deal with it as soon as possible and give them regular updates about the regular efforts you are making to resolve it
TOP 6 REASONS WHY LET BY OWNER FAILS TO ATTRACT TOP RENT IN QUICKEST TIME
1. KNOWING HOW TO PREPARE THE HOME CORRECTLY BEFORE LISTING
One of the most common reasons why Landlords fail to achieve the best price in the quickest time is because they do not properly prepare the home before it is listed for rent. There are many home rental preparation tips that should be followed. Some of the most important pre-listing tasks that a Landlord should do before listing their home include;
Decluttering
Freshly paint rooms
Professionally clean carpets and floors
Complete any neglected repairs
Replace outdated light fixtures
Make sure your home looks good from the street
We have produced our own Home Enhancement Booklet. Ask for a copy.
2. NOT KNOWING HOW TO SCREEN POTENTIALS TENANTS
A top real estate agent overtime learns how to screen potential tenants. One of the biggest reasons why Landlords fail in real estate is because the homeowner hasn't grasped the right questions they should be asking or how to screen the potential tenants. Landlord will often waste countless hours having unqualified people walking through their home because they don't know how to ensure they are pre-qualified.
3. LANDLORDS ARE NOT ALWAYS AVAILABLE TO HANDLE PROPERTY INQUIRIES OR EMERGENCIES
Many Landlords believe that real estate agents charge too much for their service and don't have to work many hours to do so. This is one of the most common real estate myths that exists. The fact is real estate agents spend much of their day handling inquiries on their listings and also coordinating showings for their listings.
Homeowners usually doesn't have the time or availability to handle inquiries on their home or time to show it. Tenants and tenant's agents want quick responses on their inquiries, otherwise, they will often move onto the next potential property.
4. NOT ALLOWING POTENTIAL TENANTS TO VIEW THE HOME WITHOUT PRESSURE
Without doubt, one of the primary reasons Landlords dont let their properties as fast as agents is because the homeowner doesn't allow a potential tenant to have space as they view their home. Most tenants do not like to be pressured when looking at a home.
5. NOT KNOWING HOW TO NEGOTIATE WITH POTENTIAL TENANTS
A Landlord who doesn't have a strong understanding of a real estate contract may not know what they are agreeing to and also the possibility exists they don't know how to negotiate specific parts of the contract. It's important to understand that the contract is more involved than just the rent.
6. INCORRECTLY SETTING THE RENTAL LEVEL
Learning how to properly price real estate takes lots of practice and experience. One of the biggest reasons why Landlords fail in real estate is because the homeowner incorrectly prices their home. There are many factors to consider . many of which are not taken into account by a Landlord. It's fairly common that Landlords price their home too high, because of that their property get lost in searching criteria and it is not visible to potential Tenants.