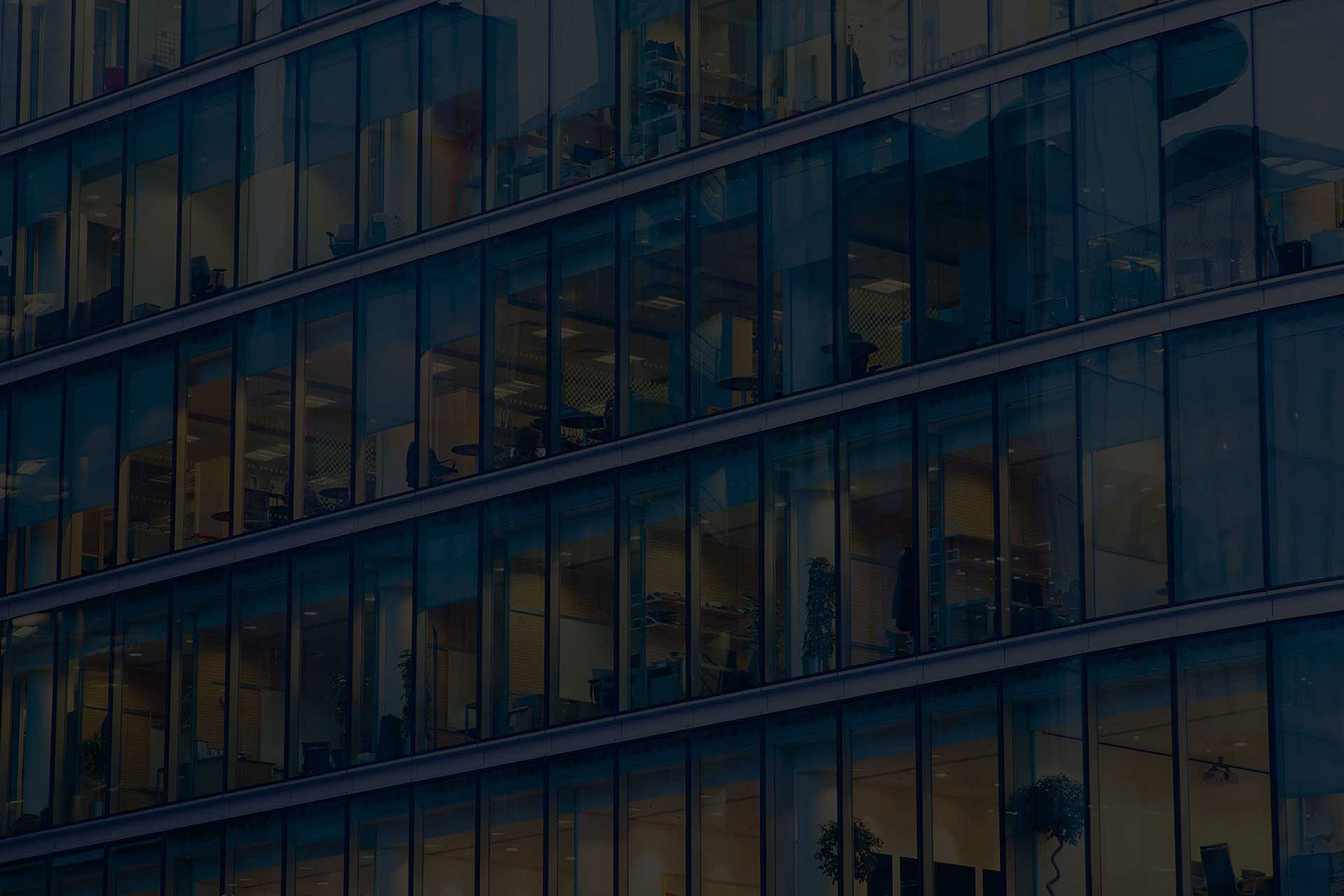 HOME SALES INFORMATION PACK
MISSION STATEMENT
Enclosed you will find information regarding Coldwell Banker Estates, its team of professionals and the Sales System
that we have created to get your home sold quickly and for the best price obtainable in today's market.
Also included is a list of questions you should ask ANY estate agent before you sign ANYTHING, details of our written
guarantee and other matters you should consider.
Honesty & Integrity at all times and in all situations.
Continuously improving our services to exceed our client's expectations.
It is the mission of Coldwell Banker Estates and its Team to consistently provide the highest quality, most innovative and exceptional estate agency service available anywhere.
Our clients' needs always come first. We will strive to always provide value far in excess of our clients' expectations.
Our constant goal is mutual respect, and long term relationships that are beneficial to all parties.
ALL AGENTS ARE NOT EQUAL!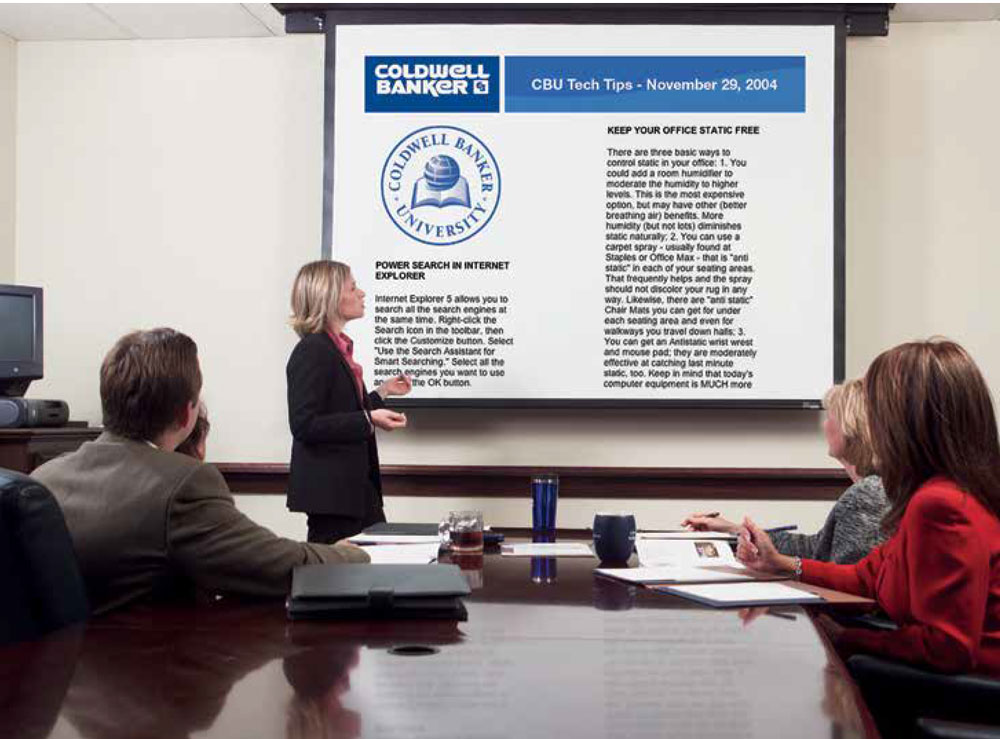 ESTATE AGENTS HAVE QUALIFICATIONS!
How can you tell if your estate agent has the knowledge and experience you need?
Ask about their Qualifications!
Qualifications mean your agent has invested their time and money to attend courses, take and pass difficult exams, and achieve specified levels of professional development
THIS TRANSLATES INTO A PROFESSIONAL WITH ADVANCED TRAINING TO ASSIST YOU IN PROTECTING YOUR BIGGEST ASSET!
OUR EASY EXIT LISTING AGREEMENT
What's your biggest fear when you list your home with an estate agent? It's simple. You worry about being locked into a lengthy listing agreement with a less than competent estate agent, costing your home valuable time and exposure on the market.
Well, worry no more. Coldwell Banker Estates takes the risk and the fear out of listing your home with us.. How? Through our EASY EXIT Listing Agreement.
When you list your home through our EASY EXIT Listing Agreement,
You can cancel your listing anytime
You can relax, knowing you won't be locked into a lengthy contract
And you will Enjoy the caliber of service confident enough to make this offer
Only one restriction applies…we ask that you voice your concern and give us seven (7) days to try and fix the problem. That seems fair, doesn't it? If we can't fix any concerns within the seven day period, you are free to withdraw your listing.
WE HAVE STRONG OPINIONS ABOUT SERVICE. WE BELIEVE THAT IF YOU ARE UNHAPPY WITH THE SERVICE YOU RECEIVE, YOU SHOULD HAVE THE POWER TO TERMINATE THE RELATIONSHIP.
SUGGESTED QUESTIONS FOR SALES AGENTS
Do you work as a full-time Licensed Sales Agent?
How many buyers are currently registered with you?
What price do you recommend for my home, and what is it based on?
What kind of advertising / brochures do you do? May I see some samples?
How do you attract buyers from outside the local area?
Do you have a system to follow-up so that we get valuable feedback after every viewing?
How often, and in what way will I be kept informed?
Are you associated with a referral network?
Do you have a Team to help with the details, or are you a one man / woman show & have to do it all yourself?
Do you have a way to market my home online and through social media?
Do you have a Specific Marketing Plan designed to sell my property quickly and for the best price obtainable? How does it go beyond placing a sign at my house and a web listing ?
Do you take enquiries out of office hours?
How do you have a system where the agent will get an enquiry quickly?
How does your company ensure that agents follow up on enquiries?
Do you have references that I may call?
What happens if I am not happy with your service? Do you have a 100% satisfaction guarantee policy? Can I cancel my listing if I am not satisfied or am I locked in?
OUR ADVICE NEVER SELECT AN AGENT BASED ON THE PRICE THEY SUGGEST, RATHER, SELECT YOUR AGENT BASED ON THEIR CREDENTIALS AND MARKETING PLAN, AND THEN DECIDE ON PRICE TOGETHER!
PRICE IS THE MOST IMPORTANT FACTOR
The consequences of making the wrong decision are painful. If you price your home too low, you will literally give away thousands of Euros that could have been achieved
Price it too high, and your home will sit unsold for months, developing the reputation of a problem property (everyone
will think that there is something wrong with it).
WE WON'T LET THIS HAPPEN TO YOU!
Utilising up to date information portals and our in depth knowledge of the market, we will analyze current market conditions in combination with your personal time requirements to identify the correct price range for your home.
You can't afford any "guesswork" in this critical step!
BENEFITS OF PROPER PRICING
FASTER SALES
The proper price gets a faster sale, which means you save on mortgage payments, property taxes and service charges, insurance, and other carrying costs.
LESS INCONVENIENCE:
As you may know, it takes a lot of time and energy to prepare your home for viewings, keeping the property clean, making arrangements for children and pets and generally altering your lifestyle. Proper pricing shortens market time.
EXPOSURE TO MORE PROSPECTS:
Pricing at market value will open your home up to more people who can afford it.
BETTER RESPONSE FROM ADVERTISING:
Buyer inquiry calls are more readily converted into showing appointments when the price is not a deterrent.
HIGHER OFFERS:
When a property is priced right, buyers are much less likely to make a low offer, for fear of losing out on value.
MORE MONEY TO SELLERS:
When a property is priced right, the excitement of the market produces a higher sales price in less time. You NET more due to the higher sales price and lower carrying costs.
DRAWBACKS OF OVERPRICING
REDUCES ACTIVITY:
Buyer reluctance to view the property if they feel it is priced too high.
LOWER ADVERTISING RESPONSE:
Buyer excitement will be with other properties that offer better value.
IN THE SALE OF YOUR HOME
LOSS OF INTERESTED BUYERS:
The property will seem inferior in amenities to other properties in the same price range that are correctly priced.
ATTRACTS THE WRONG PROSPECTS:
Serious buyers will feel that they should be getting more for their money.
HELPS THE COMPETITION:
The high price makes the others look like a good deal.
ELIMINATES OFFERS:
Since a fair priced offer will be lower than asking price and may insult the seller, many buyers will just move on to another property.
CAUSES VALUATION PROBLEMS:
Financial valuers must base their value on what comparable properties have sold for.
LOWER NET PROCEEDS:
Most of the time an overpriced property will eventually end up selling for less than if it had been properly priced to begin with, not to mention the extra carrying costs.
SALES SYSTEM TO GET YOUR HOME SOLD QUICKLY AND FOR THE HIGHEST PRICE
Give you an overview of current market conditions and projections
Research the present market and sales activity within past 12 months.
Research competitive properties that are currently on the market.
Research competitive properties that have been withdrawn.
Research competitive properties that are currently Sale Agreed.
Research competitive properties that have sold in the past 12 months.
Call agents, if needed, to discuss activity on the comparable properties they have listed in the area.
Prepare "Comparable Market Analysis" (CMA) to establish fair market value
Gather information to help assess your needs e.g. reasons for selling
Measure interior room sizes.
Confirm site size and obtain your copy of certified survey, if available.
Review current valuations, if available.
Identify Management Company, if applicable
Prepare showing instructions and agree on showing time window with you.
Assess your timing of sale
Assess your motivation to sell
Assess your immediate concerns.
Ask you questions about the property and yourself to learn how to better serve and provide helpful information if needed.
Discuss your purchase plans and determine how our Sales Agent and our team can assist you in your next purchase
Determine how quickly you need to move.
Obtain information that will help our Sales Agent to prepare the listing, advertising and marketing materials. Questions will include: What type of improvements have you done to your house in the past five years? What other features of your home make it attractive to buyers? (Type of cabinets, flooring, decks, fireplaces, etc.) What do you think the home is worth?
Perform Interior Décor Assessment
Review results of Interior Décor Assessment and suggest changes to shorten time on market.
Perform exterior "Kerb Appeal Assessment" of subject property.
Review results of Kerb Appeal Assessment with you and provide suggestions to improve saleability.
Establish any encumbrances to sale
Compile and assemble formal file on property
Present Comparable Market Analysis (CMA) Results to you, including comparables, sold, sale agreed and current listings.
Offer pricing strategy based on professional judgment and interpretation of current market conditions.
Assist you in strategically pricing home to enable it to show up on more Searches.
Explore method of pricing your property below comparable value to bring the most buyers to your property quickly.
Present and discuss the Coldwell Banker Accelerated Marketing Program to market your home most effectively and bring the most buyers to you in the shortest amount of time
Prepare an equity analysis to show you expenses, closing costs and net proceeds.
Agree listing agreement to include fee, marketing budget and asking price.
Take full color digital photographs of the inside and outside of your home for brochures, marketing flyers, advertisements and the websites.
Take Video of the property.
Prepare Colour Floor Plans if not already available.
Obtain BER Certificate
Prepare detailed list of property amenities.
Add property to Coldwell Banker's Active Listings list.
Prepare mailing and contact lists
Maximise viewing potential through professionally installed For Sale sign unless not permitted by a management company
Create, print, assemble and mail flyers to target customers and stimulate calls on your home.
Submit high res images and write up to Property journalists
Advise Network Referral Program of listing
Market your home on multiple web sites including: www.coldwellbankerestates.ie , www. coldwellbanker.ie, www.coldwellbanker.com, www.MyHome.ie, www.daft.ie, www.onview.ie, www.property.ie
Market your property through social media networks including Facebook
Respond within 24 hours of any enquiry about your property
Capture feedback after all viewings and discuss the feedback with you to determine if changes are required to accelerate the sale.
Place regular weekly update calls or emails to you to discuss all viewings, marketing, and pricing.
Research weekly current laws, interest rates, and insurance conditions as it relates to the housing industry, and specifically how it impacts the sale of your property. Notify you of any conditions promptly.
Notify you immediately of any offers, potential offers, or needs.
If Open Viewing is to be held, arrange for print ad to be placed in Irish Times Saturday Edition
Target market to determine the most likely buyer willing to pay the highest price
Deliver copies of advertisements and marketing material to you for your review.
Advertise your home to our VIP Buyers as well as all qualified buyers in our database. Promote the benefits of your property to all agents in our office and update them on any changes.
Log all home showings and keep record of all viewers
Prepare a weekly market analysis update of any activity in your neighborhood (i.e.: homes on the market, homes that have sold or new homes listed etc) to keep you informed about key market conditions within your area.
Pre-qualify all buyers whom our agents will bring to your home before viewings to avoid wasting your time with unqualified buyers.
Receive and review all Offers to Purchase and determine best negotiation position.
Evaluate and advise you on offers explaining the merits and weakness of each constituent component.
Negotiate highest price and best terms for you and your situation.
Obtain verification of ability of buyer to complete the transaction.
When an Offer to Purchase is accepted obtain booking deposit.
Record and promptly deposit buyer's booking deposit in our client account.
Prepare and send Sales Advice Notes to respective solicitors.
Change status of listing to "Sale Agreed"
Arrange access for valuation and survey inspections
Coordinate closing process with solicitors
Assist seller with identifying and negotiating with trustworthy contractors to perform any required repairs
Assist in solving any title problems (boundary disputes, easements, etc)
Coordinate final inspections, closing and possession activities on your behalf to help ensure a smooth closing.
Assist in scheduling the closing date for all parties.
Set up final walk- through of your home for buyers.
Arrange possession and transfer of keys
Return any balance due to you from booking deposit after deduction of agreed fees
Change listing status to Sold.
Respond to any follow-on calls and provide any additional information required.
Help you relocate locally, or abroad with highly experienced Coldwell Banker agents across the globe
If you want we will send a letter with picture of your new home on it – delivered to your friends and family, providing your change of address.
THE HOME HUNTER SYSTEM
The Coldwell Banker Team has a system to attract buyers and ensure that each buyer will be properly assisted in finding the home that they are searching for .OUR team has a system that focuses specifically on assisting the inventory of buyers that our innovative marketing strategies produce. Each buyer is interviewed to determine the features and specifications that they are looking for in a home. That data is then entered into our CRM system that will list the homes that match the buyer's criteria.
Buyers are given the features and benefits of those homes that meet their criteria, and will be assisted through each step of the process.
We focus all our efforts on finding a buyer for your home, unlike traditional agents who passively wait for a buyer to come along.
The system allows us to give exceptional service to a large inventory of buyers.
WE OPEN DOORS TO BUYERS
REFERRALS / RELOCATION
Significant portions of our buyers come from outside the local area. These are often job transfers, corporate relocations, and ex-pat buyers.
As a member of CARTUS, the world's largest referral network, we get the information on many of these buyers before anyone else.
This provides more potential buyers for your home.
CONTRACT & NEGOTIATION
When an offer is presented on your home, you will have three basic choices in deciding how to respond.
Accept the offer.
Reject the offer.
Make a counter offer. Together we will thoroughly analyse the offer, and discuss its strengths and weaknesses. After studying all terms we will give you our recommendation, and then you will decide how to respond.
This is where a competent agent can be worth their weight in gold, because having the right wording or contingency clause in the agreed terms can mean the difference between a smooth transaction and a messy confrontation between the respective solicitors
Being intricately familiar with property contracts, (We have several lawyers on our team!) we know how to protect your best interests. Our vast experience in contracts and negotiation will benefit you!